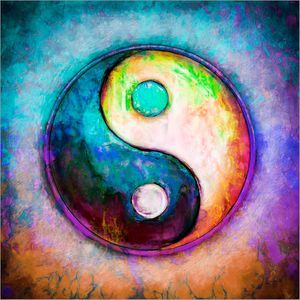 A woman will often unconsciously attempt to seduce a man out of his strength and holding position because part of her is afraid of his power, which is a symptom of collective gender trauma but actually she wants him to stand strong as it means she is safe with him. Its like a test that she puts him through that a deeper part of her wants him to pass. It is the survivor in her that expects him to fail and wants him to because it is part of her defence strategy. 
Woman is a skilled manipulator. She has honed this skill over many generations of patriarchal rule in order to not be a victim. Unconscious seduction is her survival mechanism and the way she both protects herself and abuses her own true power. Man abuses his power through brute physical strength and aggression. 
Often in relationship woman will play the role of mother in order that she can experience the man as a child, this creates a false sense of safety (but its not real safety). Real safety happens when the man lovingly refuses to be a child and remains present in himself as an adult man, then the woman can relax into simply being a woman. In order for a woman to let go of being a mother or a child in relation to a man she has to feel safe. So she tests a man to find out if she is. 
It is connected to need. If the child in a man still needs something from his mother then this is a point of weakness that his partner fills. She becomes a willing object. When the child in a woman still needs something from her father then this is a point of weakness her partner fills. He becomes a willing object. Then the relationship becomes about fulfilling invisable roles and duties, which if your life is oriented towards growth and expansion of awareness, this type of relating is unsustainable. 
The way forward is gentle loving refusal to play roles with one another beyond a certain point. Short aggressive refusal to play a role often comes from a space of spiritual arrogance which is basically rooted in commitment phobia and/or anti-dependency which is violent and most likely retraumatizing. Its important that we cultivate as much love for each other as we do an awareness of who we are are and the roles we have a tendency to play.